Portland FR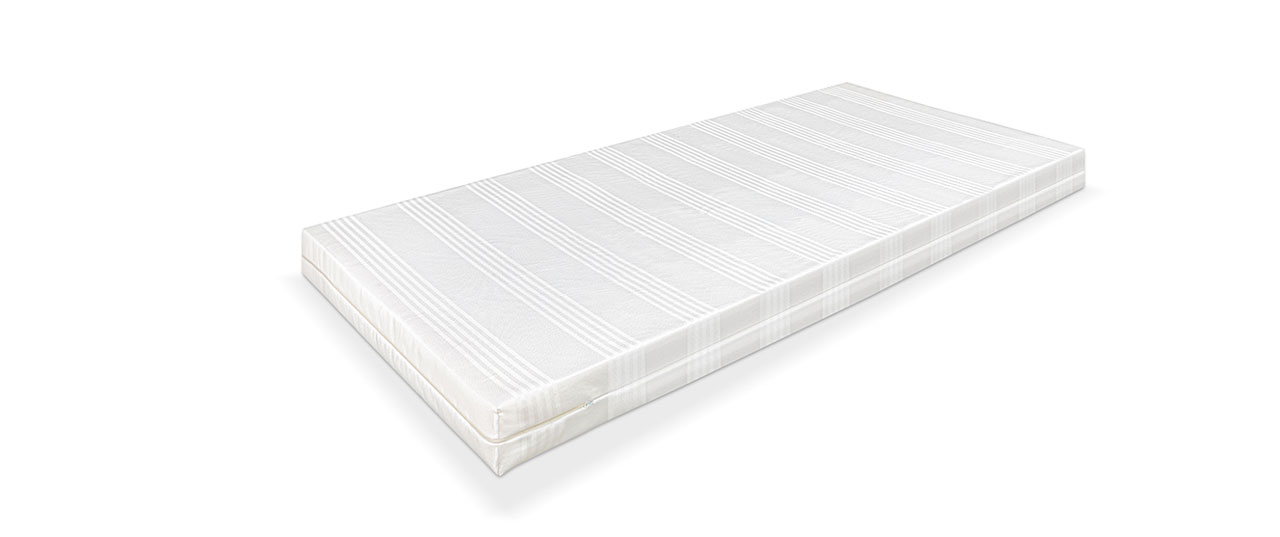 Non-combustible contract mattress in expanded polyurethane with weight support
Non-combustible contract mattress in expanded polyurethane with weight support
Portland FR is a contract mattress in expanded non-combustible polyurethane, suitable for adjustable and motorised beds. Its non-deforming structure is characterised by a series of cavities that make it elastic, breathable and hygienic, thus avoiding the proliferation of mites and bacteria. Its ability to support an important weight ensures a calibrated and correct support to the different parts of the body and thus a restful sleep; it satisfies one of the most frequent requests advanced by guests of hotels and hospitality structures in general.

STRUCTURE
Solid non-combustible and non-deforming expanded polyurethane, known as Elast 30. This high-resilience material is 120 mm thick and with a density of 30 kg/m3. The structure is segmented into 3 parts to best adapt to adjustable bed systems.
FABRIC
Non-combustible fabric known as Antiflame, 100% polyester, with a weight of 131 g/m2, with removable cover and stitching in extra-strong upholstery thread.

H 12,5 cm (approx.)

standard dimensions
twin
80 x 190 cm
80 x 195 cm
80 x 200 cm
85 x 190 cm
85 x 195 cm
85 x 200 cm
90 x 190 cm
90 x 195 cm
90 x 200 cm