Ennerev has been producing quality mattresses since 1956:
it is the hallmark of a good night's rest.
More than traditional spring mattresses, mattresses that exploit state of the art independent spring technologies, micro-pocket springs and ergonomic mattresses made from evolution foams. All the result of traditional craftsmanship coupled with continuous research. The Ennerev system is completed by quality bed frames, pillows, upholstered fabric beds and transformable models characterised by functionality, good taste and exclusive fabrics. Ennerev is a historic brand that has always been dedicated to guaranteeing a good night's sleep.
Hermitage
Independent micro-pocket spring mattress with 7 support zones.
Feeling 5
This independent pocket spring mattress provides a balanced support.
Fascino 700
An orthopaedic spring mattress offering firm and comfortable support.
Ennerev collections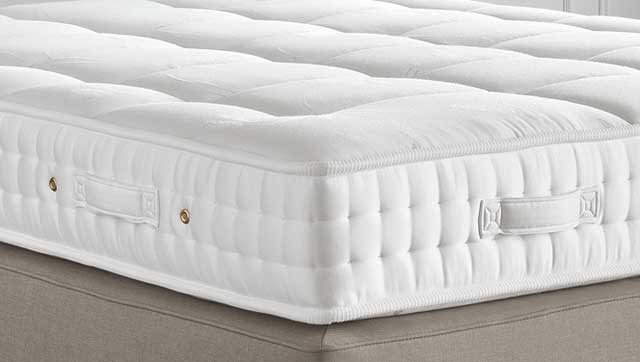 The timeless elegance of this collection is guaranteed by hand-crafted finishes made in Ennerev.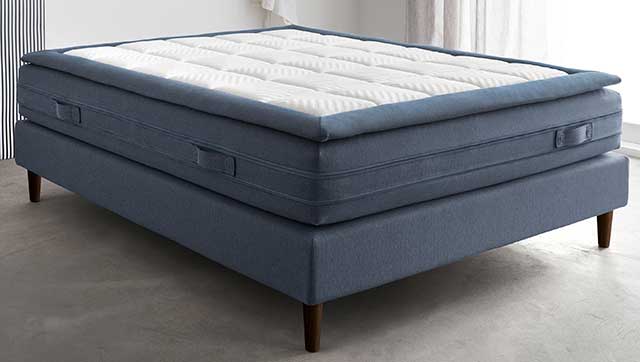 Technology, design and a touch of colour; the evolution of the mattress, by Ennerev.
A mattress, with a vintage look, that pays homage to the history of Ennerev.
BEDS
Upholstered and functional fabric beds with removable covers and modern lines.
MILO
Double or XL bed with removable cover and headboard characterised by two tall oversized cushions.
WILSON
Coordinated upholstered pouf with exposed metal feet.
SIRIO
Single bed with a second frame or box container that can be configured to meet any need.