Biowellness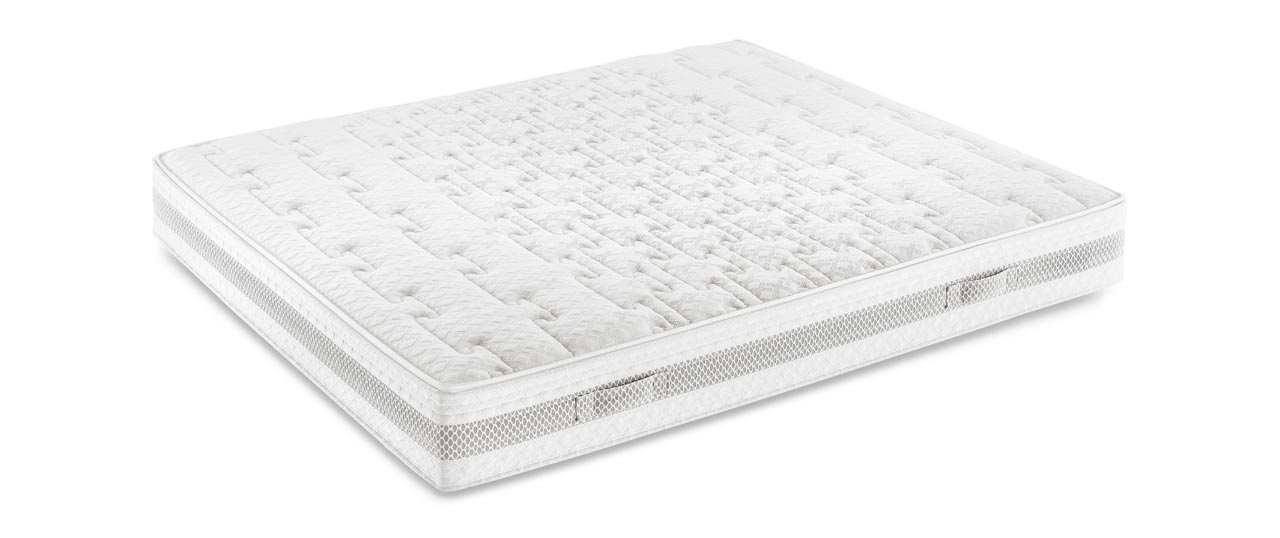 Latex Foam Mattresses
100% Natural latex foam mattress height 18 cm / 7 support zones / mattress height 22 cm / medium-soft
Biowellness is a mattress in hypoallergenic and all-natural latex. The structure uses only the noblest latex made exclusively from vegetable lymph extracted from the Hevea Brasiliensis, without the addition of synthetic latex. It boasts incomparable antistatic, hypoallergenic and elastic qualities. The padded fully removable and washable mattress cover features a double zipper. Biowellness is a Class 1 Medical Device.

guaranteed hygiene
removable and washable cover
STRUCTURE
The latex foam pad is traversed by a network of channels that creates a perfect ventilation system that evaporates excess heat and humidity to ensure proper temperature control whatever the season.
SUPPORT
Biowellness is a mattress with 7 support zones that features differentiated holes that offer rigid support for the head, back, thighs and feet, and welcoming support for the shoulders and calves, and a greater rigidity for the pelvis.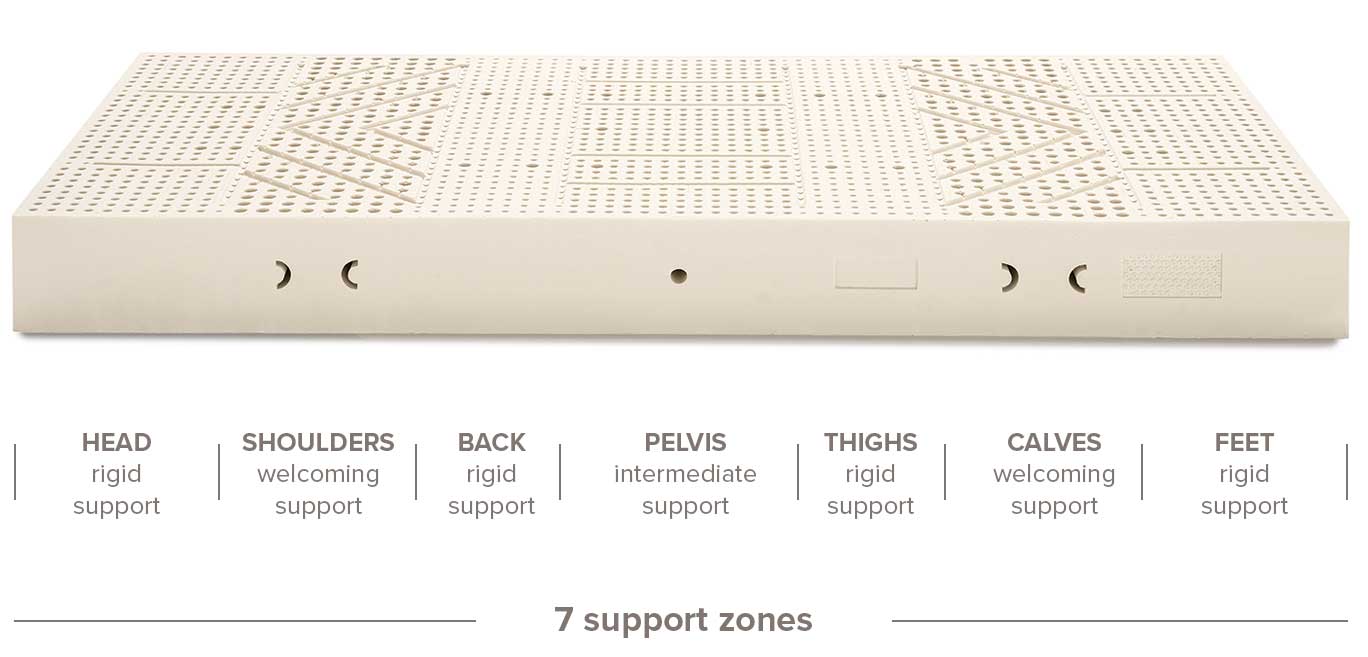 H 22 cm (approx.)

standard dimensions
twin
80 x 190 cm
80 x 195 cm
80 x 200 cm
85 x 190 cm
85 x 195 cm
85 x 200 cm
90 x 190 cm
90 x 195 cm
90 x 200 cm
full size
100 x 190 cm
100 x 195 cm
100 x 200 cm
120 x 190 cm
120 x 195 cm
120 x 200 cm
140 x 190 cm
140 x 195 cm
140 x 200 cm
queen size
160 x 190 cm
160 x 195 cm
160 x 200 cm
165 x 190 cm
165 x 195 cm
165 x 200 cm
170 x 190 cm
170 x 195 cm
170 x 200 cm
queen size XL
180 x 190 cm
180 x 195 cm
180 x 200 cm

Natura Kapok
Vegetable silk padding. This extremely light and elastic fibre is made from ultra-thin filaments of cellulose full of air pockets, covered by a layer of natural wax, obtained from the fruits of the tropical Kapok tree. With the ability to trap up to 80% of air, it is an excellent insulator and inhospitable to bacteria thanks its rapid drying property. The external fabric is treated with antibacterial products.
Easy Clean
100% hypoallergenic padding. Breathable and elastic with optimum hypoallergenic and antibacterial characteristics, this product is realised in hollow core thermal polyester fibres that ensure the flow of air and assist with the evaporation of humidity generated by the body during rest. It is supplied by Dacron®, a European leader in the production of padding fibres. The external fabric is treated with antibacterial products to protect against dust mites.