Baja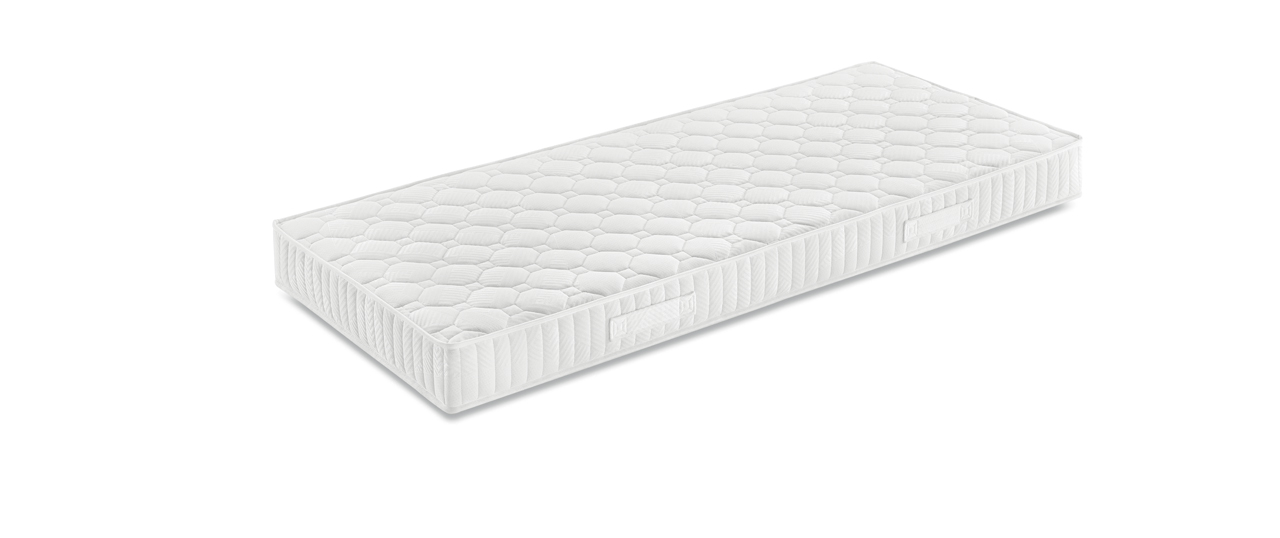 childrens mattress
Bonnell springs / lowered spring structure /multizone / height 15 cm
This individual spring mattress is also available in an orthopaedic version that offers rigid and homogenous support during rest. Baja is a thin mattress with a lowered Bonnell spring structure, a wool mix cover for the winter side and a summer side in selected mixed cotton.

STRUCTURE
The lowered spring structure is based on the traditional and tried and tested Bonnell method. The individual springs are connected to one another, and feature a lower height than normal. This makes it possible to create a low and simultaneously rigid support layer, whose firmness is also maintained by the perimeter Box Spring system.
SUPPORT
Baja features a balanced spring structure with a homogenous level of support to the entire body, typical of traditional Bonnell spring mattress, with proven dependability and durability.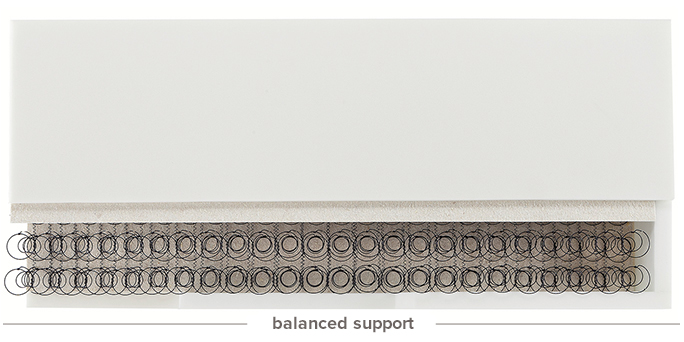 H 15 cm (approx.)

standard dimensions
twin
75×185
80×185
80×190
90×190

Wool Mix
Wool mix and cotton upholstery. This traditional and dependable choice features a selection of mixed wool that guarantees optimum temperature control for the winter side and selected mixed cotton to create fresh and breathable summer side. The Sanitized® cover is a woven elasticised fabric.