Jonni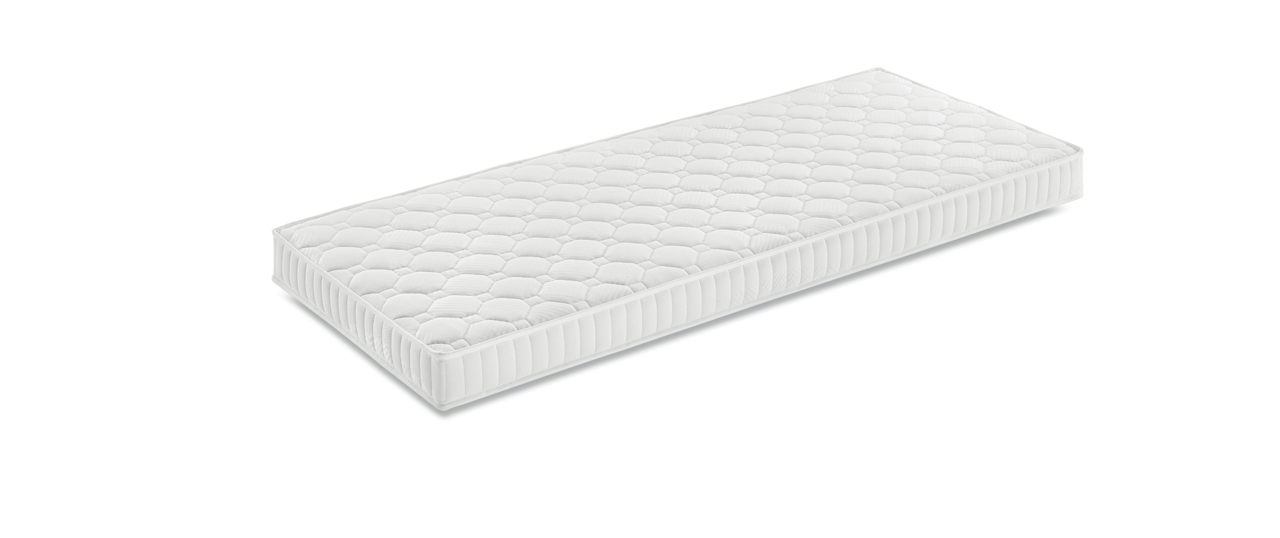 childrens mattress
Evocell pad / multizone / height 13 cm
Jonni is a twin foam mattress at an affordable price. The foam is of the latest generation of products: Evocell, comprised of billions of miniscule air pockets that make it perfectly breathable so that it eliminates the excess humidity and heat produced by the body during sleep. The upholstered cover features a wool mix fabric winter side and a fresh cotton summer side.

STRUCTURE
This mattress is made from a single pad of Evocell, one of the latest generation of foams. This breathable material is resistant to heat and humidity and thus very durable. The selected structure is particularly compact thanks to the reduced dimensions of the pad.
SUPPORT
This mattress in expanded foam offers uniform support across the entire surface. The medium density of its structure ensures proper support to a resting body.

H 13 cm (approx.)

standard dimensions
twin
75 × 185 cm
80 × 185 cm
80 × 190 cm
90 × 190 cm

Wool Mix
Wool mix and cotton upholstery. This traditional and dependable choice features a selection of mixed wool that guarantees optimum temperature control for the winter side and selected mixed cotton to create fresh and breathable summer side. The Sanitized® cover is a woven elasticised fabric.