Poppy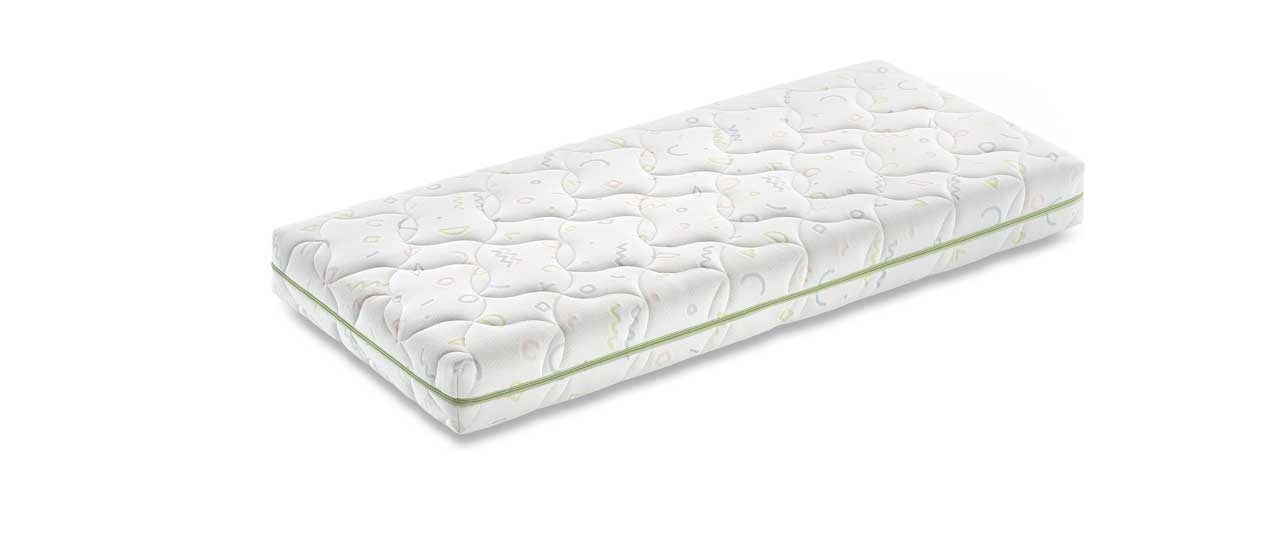 childrens mattress
Evocell pad / multizone / height 13 cm
This thin childrens mattress, a mere 13 cm thick, is available in a range of sizes. It is realised in Evocell, the latest generation of polyurethane foams. This resistant material supports both heat and humidity. Poppy is a hypoallergenic children's mattress with a removable and washable cover and homogenous support.


guaranteed hygiene
removable and washable cover
STRUCTURE
This mattress is made from a single pad of Evocell, one of the latest generation of foams. This breathable material is resistant to heat and humidity and thus very durable. The selected structure is particularly compact thanks to the reduced dimensions of the pad, and offers a homogenous level of support.
SUPPORT
Like all childrens mattresses it offers uniform support across the entire surface. The child's weight is contained and thus the various parts of the body do not create highly differentiated pressure zones that would benefit from diverse support levels like adults.

H 13 cm (approx.)

standard dimensions
57×122
60×120
60×125
60×130

Hypoallergenic
The Sanitized® hypoallergenic thermal polyester fibre cover is particularly breathable to heighten internal air flow and evaporate the humidity released by the body during sleep. It is ideal for those with an allergy to mites.