Young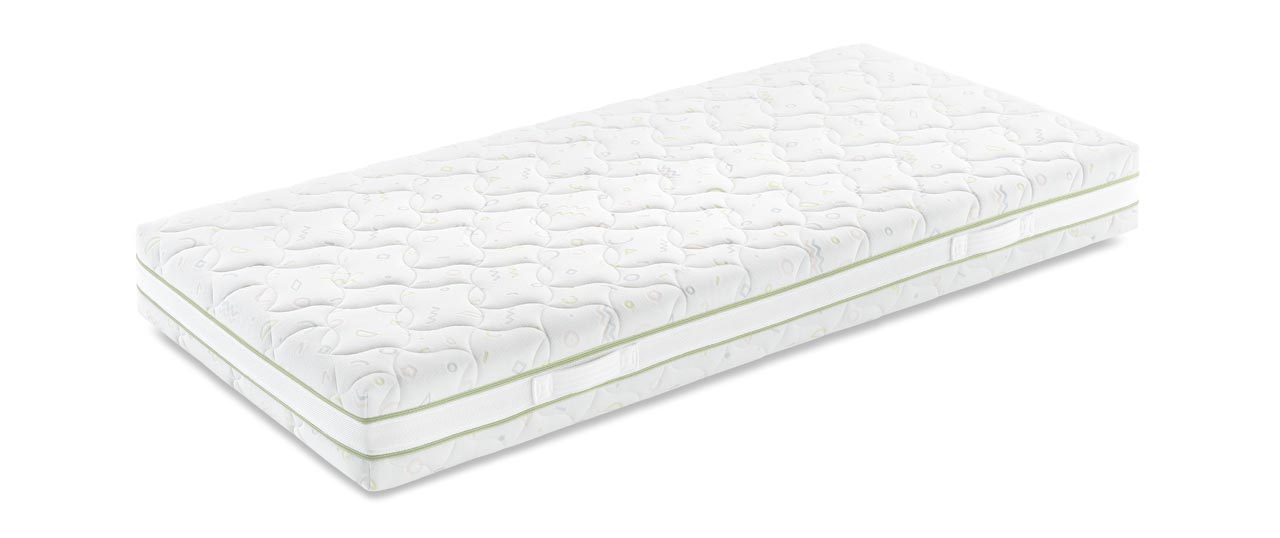 childrens mattress
Sandwich of 2 layers / memory foam + Evocell / multi-zone / sfoderabile /
height 21 cm / medium
A practical and lightweight mattress for children's' bedrooms, Young is 21 cm high. Its two-layer structure, with an upper layer in heat sensitive and visco elastic memory foam makes it comfortable and inviting. The padded cover in hypoallergenic fibre is removable and washable for improved hygiene.


guaranteed hygiene
removable and washable cover
STRUCTURE
This mattress is made by combining a heat sensitive and visco elastic memory foam with a layer of Evocell, the latest generation of foams offering breathability, resistance to heat and humidity and durability. The selected structure is made particularly compact by the thinness of the layer and offers evenly distributed support.
SUPPORT
This mattress designed for children's' rooms ensures uniformly distributed support across the entire surface. The low weight of a child's body does not create highly differentiated pressure areas that would benefit from specific support zones, as is the case for adults.


H 13 cm (approx.)

standard dimensions
twin
80 x 190 cm
80 x 195 cm
80 x 200 cm
90 x 190 cm
90 x 195 cm
90 x 200 cm
full size
120 x 190 cm
120 x 195 cm
120 x 200 cm

Hypoallergenic
The Sanitized® hypoallergenic thermal polyester fibre cover is particularly breathable to heighten internal air flow and evaporate the humidity released by the body during sleep. It is ideal for those with an allergy to mites.