Bioritmo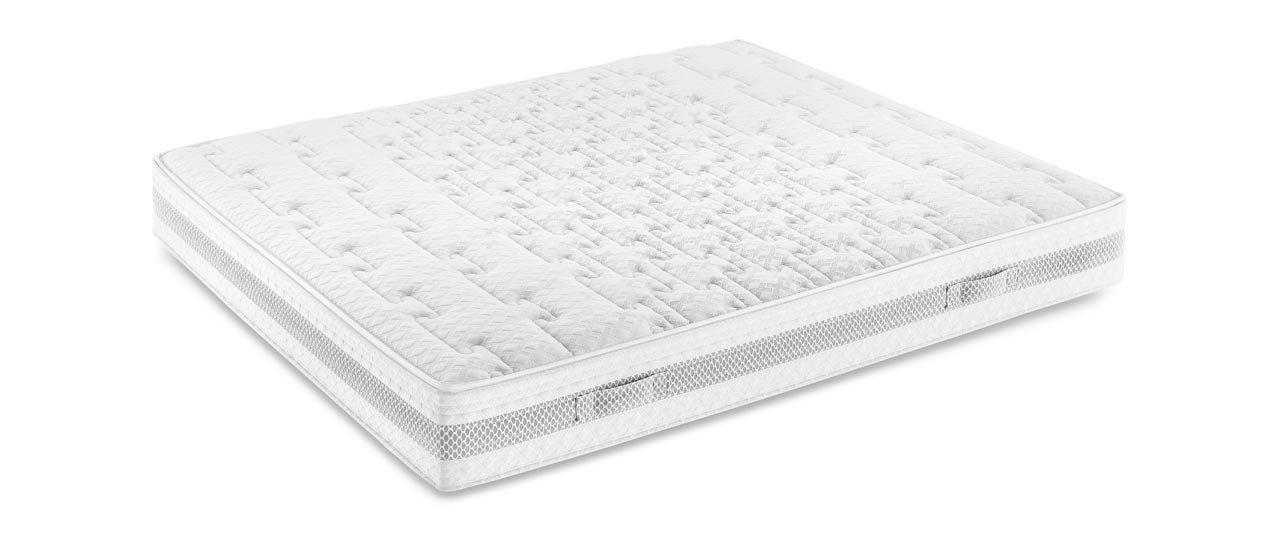 Latex Foam Mattresses
Latex foam pad height 18 cm / 7 support zones / mattress height 22 cm / medium
Bioritmo is made from an 18 cm pad of pure latex foam with 7 differentiated support zones. It features a perimeter band in 3-space breathable fabric that ensures constant ventilation. The fully removable cover allows for more in-depth maintenance of the mattress and helps the inner core breathe. The padded cover features a double zipper.

guaranteed hygiene
removable and washable cover
STRUCTURE
The perfect breathability, temperature control and comfort during sleep offered by Bioritmo depend on its latex foam structure. The core features special conical perforations, differentiated to progressively support body weight, coupled with a network of horizontal and vertical air channels, respectively for the entrance of air and the evaporation of excess heat and humidity.
SUPPORT
Bioritmo is shaped to create 7 differentiated comfort zones to welcome and support the weights of the different parts of the body in a progressive and specular manner. When the mattress is rotated 180° this effect is maintained and each night's rest remains a quality experience.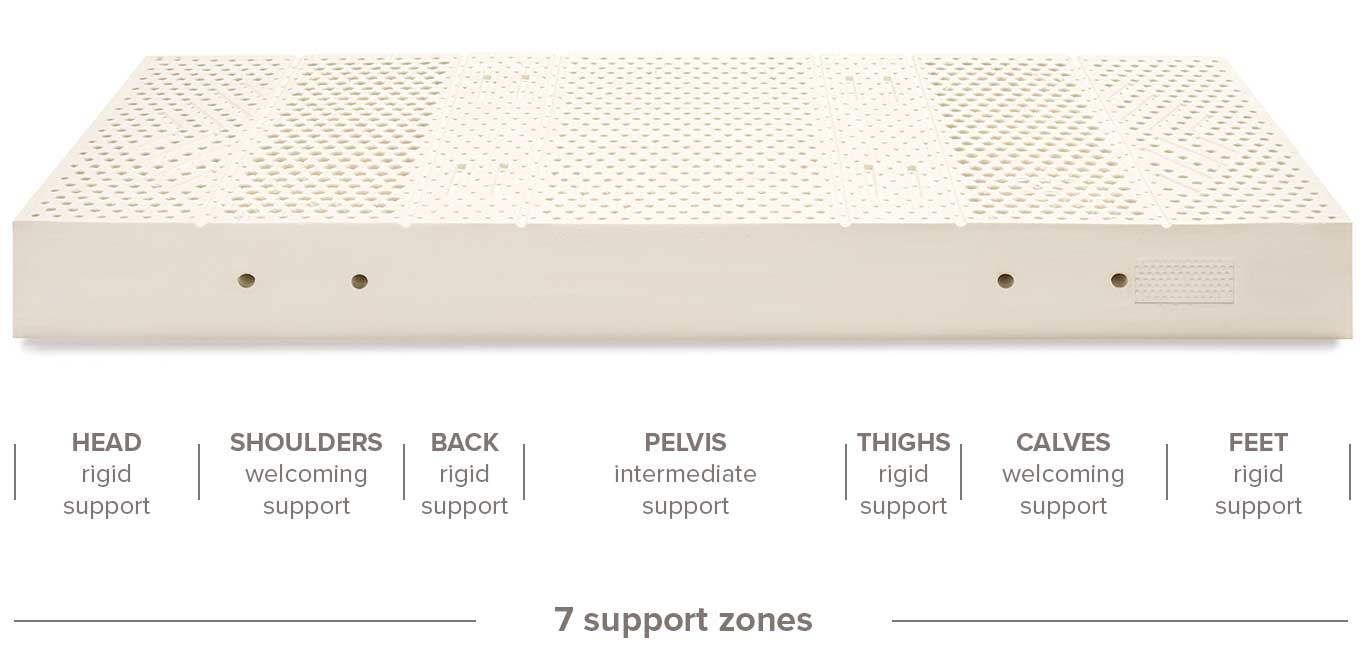 H 22 cm (approx.)

standard dimensions
twin
80 x 190 cm
80 x 195 cm
80 x 200 cm
85 x 190 cm
85 x 195 cm
85 x 200 cm
90 x 190 cm
90 x 195 cm
90 x 200 cm
full size
100 x 190 cm
100 x 195 cm
100 x 200 cm
120 x 190 cm
120 x 195 cm
120 x 200 cm
140 x 190 cm
140 x 195 cm
140 x 200 cm
queen size
160 x 190 cm
160 x 195 cm
160 x 200 cm
165 x 190 cm
165 x 195 cm
165 x 200 cm
170 x 190 cm
170 x 195 cm
170 x 200 cm
queen size XL
180 x 190 cm
180 x 195 cm
180 x 200 cm

Natura Kapok
Vegetable silk padding. This extremely light and elastic fibre is made from ultra-thin filaments of cellulose full of air pockets, covered by a layer of natural wax, obtained from the fruits of the tropical Kapok tree. With the ability to trap up to 80% of air, it is an excellent insulator and inhospitable to bacteria thanks its rapid drying property. The external fabric is treated with antibacterial products.
Easy Clean
100% hypoallergenic padding. Breathable and elastic with optimum hypoallergenic and antibacterial characteristics, this product is realised in hollow core thermal polyester fibres that ensure the flow of air and assist with the evaporation of humidity generated by the body during rest. It is supplied by Dacron®, a European leader in the production of padding fibres. The external fabric is treated with antibacterial products to protect against dust mites.