Armonia sfoderabile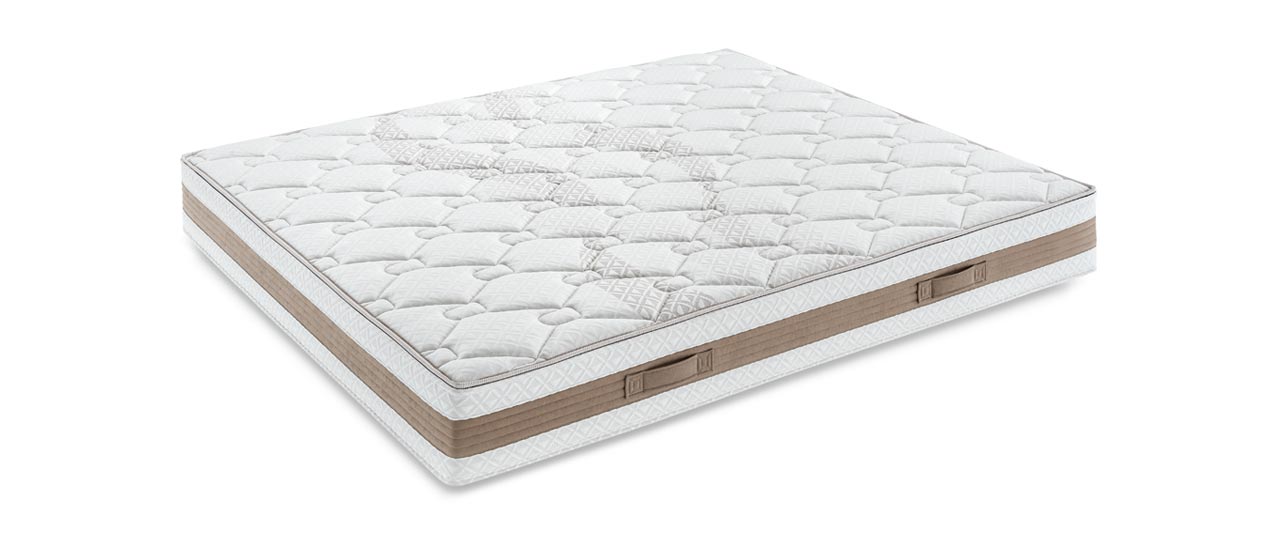 Traditional Springs
400 Bonnell springs / massaging layer in Evocell / multi-zone / height 24 cm / firm
An orthopaedic hypoallergenic mattress with an easy to remove washable cover thanks to the zipper concealed along the perimeter band, in practical breathable fabric. Armonia sfoderabile is a firm mattress offering evenly distributed support. Practicality is guaranteed by a comfortable, massaging and breathable layer in Evocell. This mattress can be combined with a topper for even more comfort.

400
traditional springs
for queen size mattresses
guaranteed hygiene
removable and washable cover
STRUCTURE
The traditional wire coil springs, comprised of individual elements firmly connected to one another, and the Box Spring perimeter create a solid structure that offers homogenous support. Comfort is ensured by layers of insulation, Evocell profiles and external covers.
EVOCELL PROFILE
The Evocell profile is a panel of the latest generation of expanded polyurethane foam with an elevated level of porosity. It is highly breathable and resistant to heat and humidity, the principal causes of the aging and loss of resilience typical of common polyurethane foams.
SUPPORT
The support offered by this mattress is homogenous, with a balanced spring structure across the entire body. The mattress is rendered softer and more comfortable by a profile in highly breathable expanded Evocell a foam.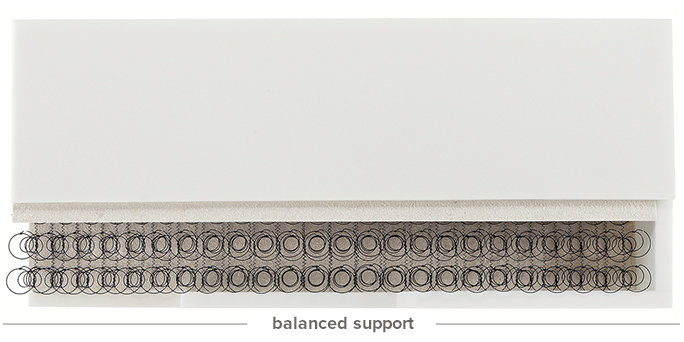 H 23 cm (approx.)

standard dimensions
twin
80 x 190 cm
80 x 195 cm
80 x 200 cm
85 x 190 cm
85 x 195 cm
85 x 200 cm
90 x 190 cm
90 x 195 cm
90 x 200 cm
full size
100 x 190 cm
100 x 195 cm
100 x 200 cm
120 x 190 cm
120 x 195 cm
120 x 200 cm
140 x 190 cm
140 x 195 cm
140 x 200 cm
queen size
160 x 190 cm
160 x 195 cm
160 x 200 cm
165 x 190 cm
165 x 195 cm
165 x 200 cm
170 x 190 cm
170 x 195 cm
170 x 200 cm
queen size XL
180 x 190 cm
180 x 195 cm
180 x 200 cm

Hypoallergenic
The Sanitized® hypoallergenic thermal polyester fibre cover is particularly breathable to heighten internal air flow and evaporate the humidity released by the body during sleep. It is ideal for those with an allergy to mites.