Aurora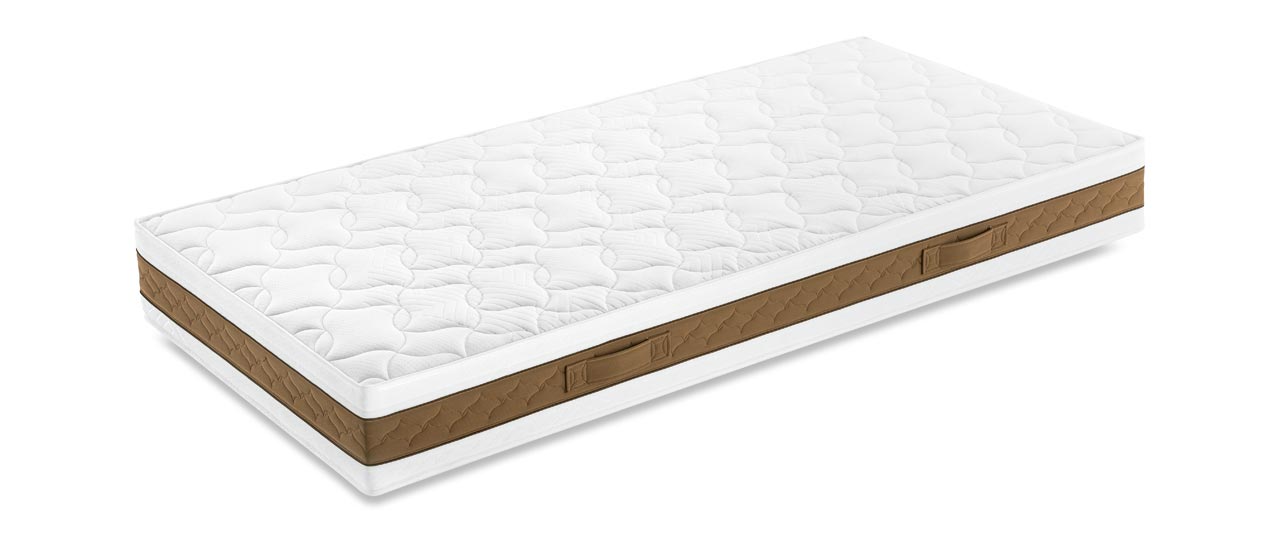 Traditional Springs
400 Bonnell springs / Evocell profile / multizone / height 22 cm / firm
A compact 22 cm thick orthopaedic mattress, Aurora features 400 springs in the queen size version, coupled with an ecological Evocell profile on both sides, a cover in natural and polyester fibres and a homogenous level of support. Aurora also features a breathable perimeter strip with a handle to facilitate the movement of the mattress for maintenance.

400
traditional springs
for queen size mattresses
STRUCTURE
The structure is based on the traditional Bonnell spring system: steel wire springs firmly connected to one another and covered by a layer of needled felt that offers resistance in the area of the pelvis, with a comfortable and breathable Evocell profile and compact perimeter structure to avoid collapses.
SUPPORT
This model guarantees a homogenous level of support to the entire body thanks to its balanced spring structure, rendered even more comfortable by a profile in highly breathable Evocell foam.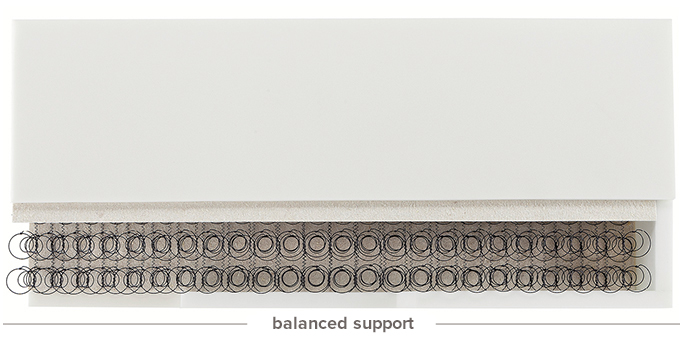 H 22 cm (approx.)

standard dimensions
twin
80 x 190 cm
80 x 195 cm
80 x 200 cm
85 x 190 cm
85 x 195 cm
85 x 200 cm
90 x 190 cm
90 x 195 cm
90 x 200 cm
full size
100 x 190 cm
100 x 195 cm
100 x 200 cm
120 x 190 cm
120 x 195 cm
120 x 200 cm
140 x 190 cm
140 x 195 cm
140 x 200 cm
queen size
160 x 190 cm
160 x 195 cm
160 x 200 cm
165 x 190 cm
165 x 195 cm
165 x 200 cm
170 x 190 cm
170 x 195 cm
170 x 200 cm
queen size XL
180 x 190 cm
180 x 195 cm
180 x 200 cm

Poliwool
This mattress cover is made from natural and polyester fibres. Poliwool is perfect for the winter side of the mattress, giving it a warm feeling and temperature control ideal for more rigid climates. It is coupled with Policotton, a fresh cotton for the summer side. Both sides have been Sanitized® to protect against dust mites and feature a lower support in polyester that divides them from the structural part of the mattress.