Brio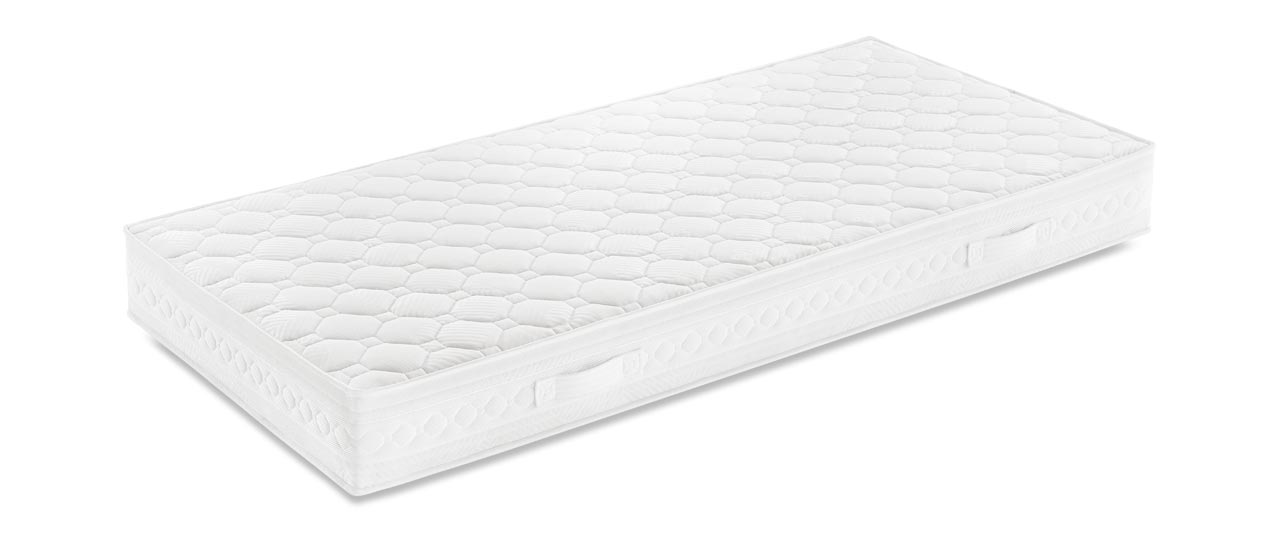 Traditional Springs
400 Bonnell springs / Evocell profile / multizone / height 20 cm / firm
Brio is an orthopaedic spring mattress at an affordable price. It features a tried and tested structure because it belong to Ennerev's traditional models. It is suitable for those who appreciate a rigid mattress, with homogenous support, a reduced height of only 20 cm, and an essential, practical and Sanitized® cover in mixed wool and cotton that offers protection against mites. The breathable side band ensures the ventilation of the mattress.

400
traditional springs
for queen size mattresses
STRUCTURE
The structure is based on the traditional Bonnell spring system: firmly linked steel wire springs covered by a layer of needled felt that offers resistance in the area of the pelvis, with a comfortable and breathable foam profile and a compact perimeter structure resistant to collapse.
SUPPORT
This model guarantees a homogenous level of support to the entire body thanks to its balanced spring structure, rendered even more comfortable by a profile in highly breathable Evocell foam.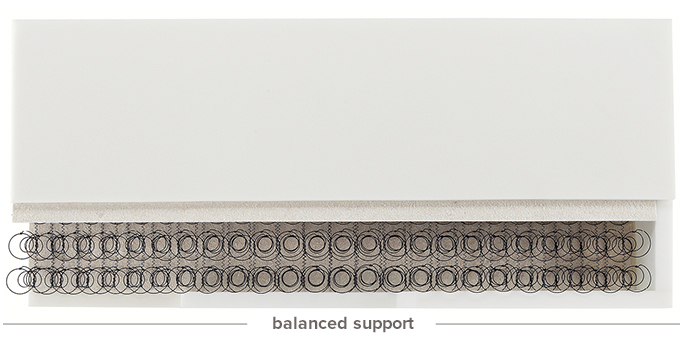 H 20 cm (approx.)

standard dimensions
twin
80 x 190 cm
80 x 195 cm
80 x 200 cm
85 x 190 cm
85 x 195 cm
85 x 200 cm
90 x 190 cm
90 x 195 cm
90 x 200 cm
full size
100 x 190 cm
100 x 195 cm
100 x 200 cm
120 x 190 cm
120 x 195 cm
120 x 200 cm
140 x 190 cm
140 x 195 cm
140 x 200 cm
queen size
160 x 190 cm
160 x 195 cm
160 x 200 cm
165 x 190 cm
165 x 195 cm
165 x 200 cm
170 x 190 cm
170 x 195 cm
170 x 200 cm
queen size XL
180 x 190 cm
180 x 195 cm
180 x 200 cm

Wool Mix
Wool mix and cotton upholstery. This traditional and dependable choice features a selection of mixed wool that guarantees optimum temperature control for the winter side and selected mixed cotton to create fresh and breathable summer side. The Sanitized® cover is a woven elasticised fabric.